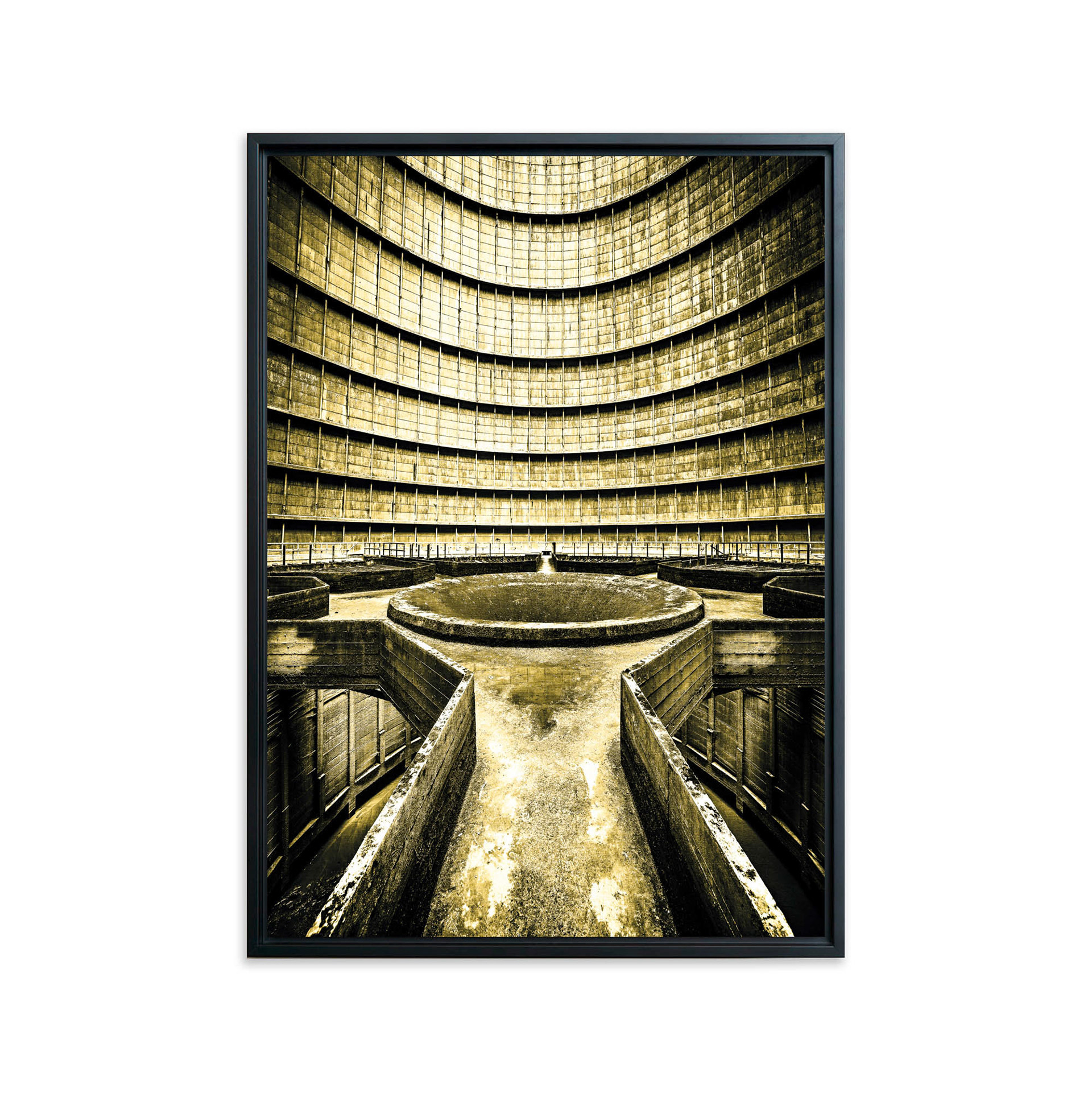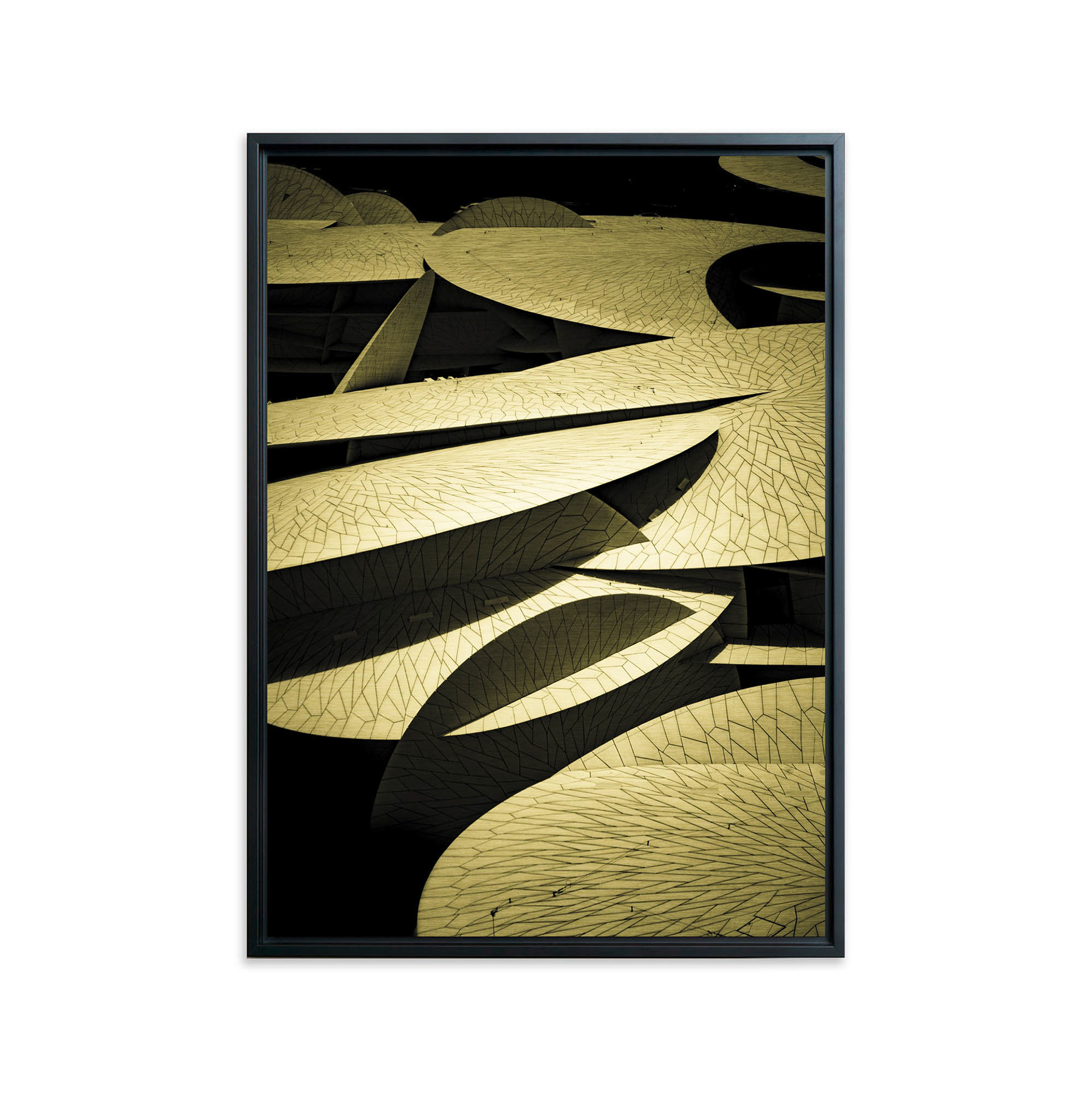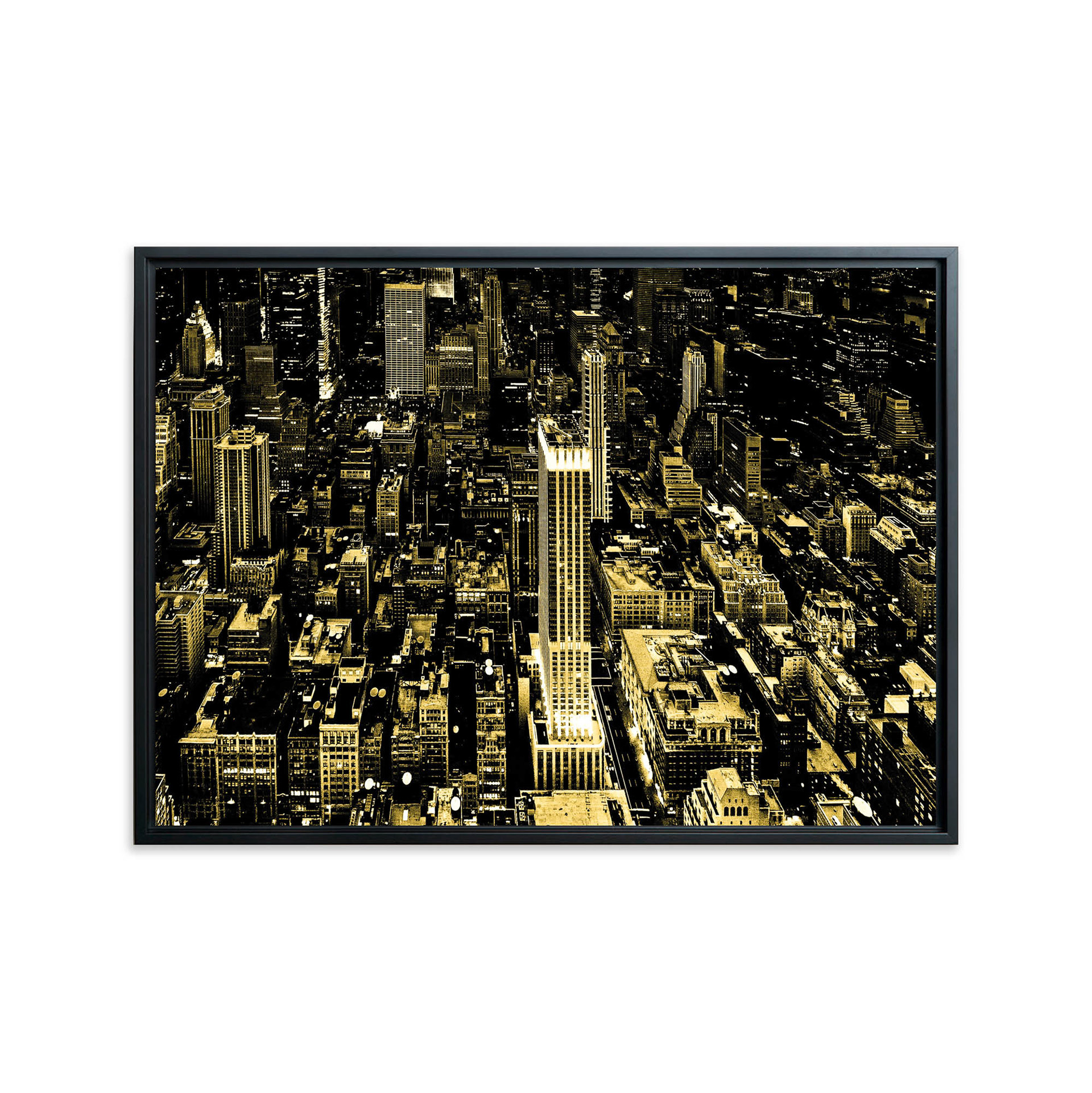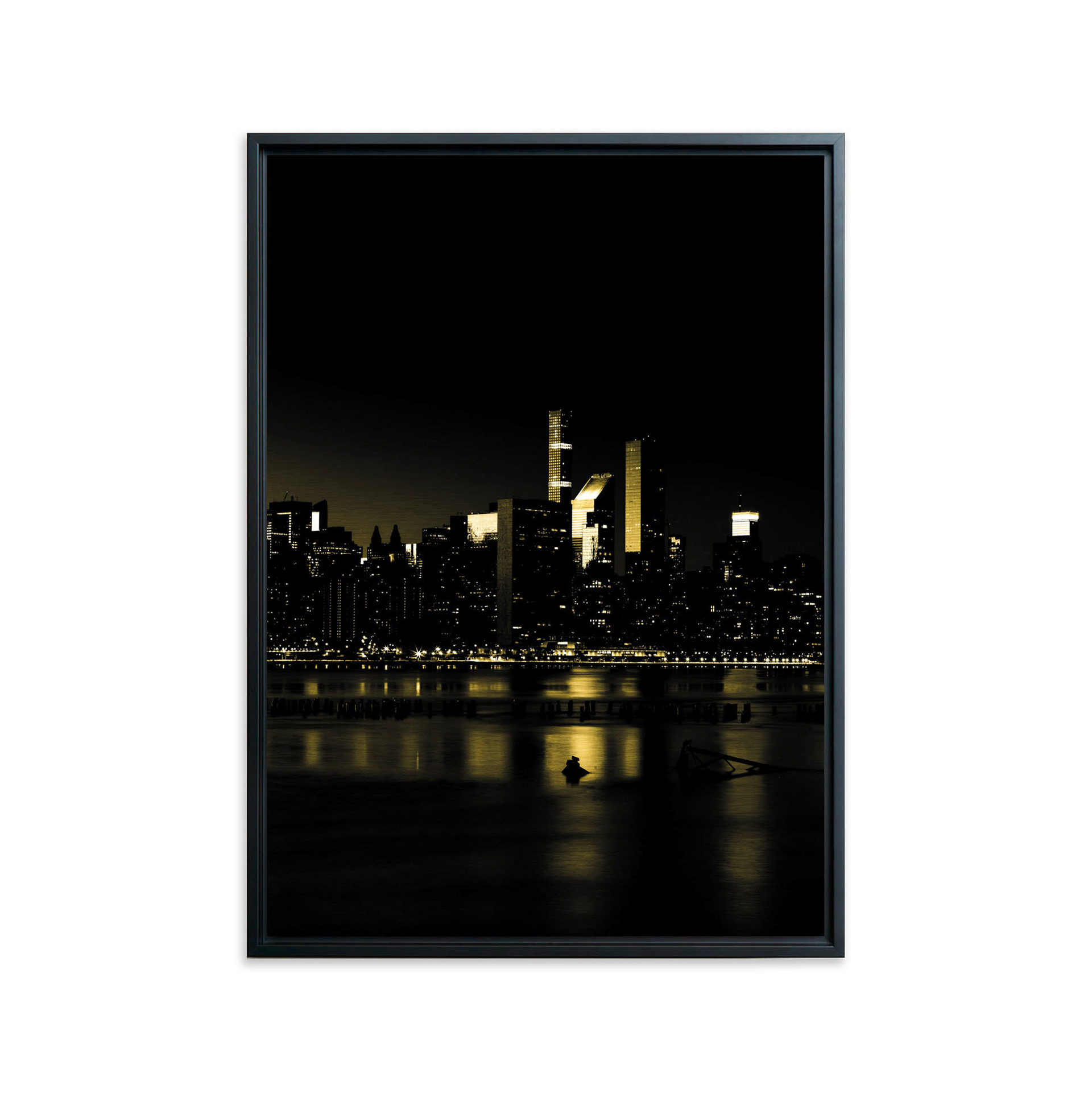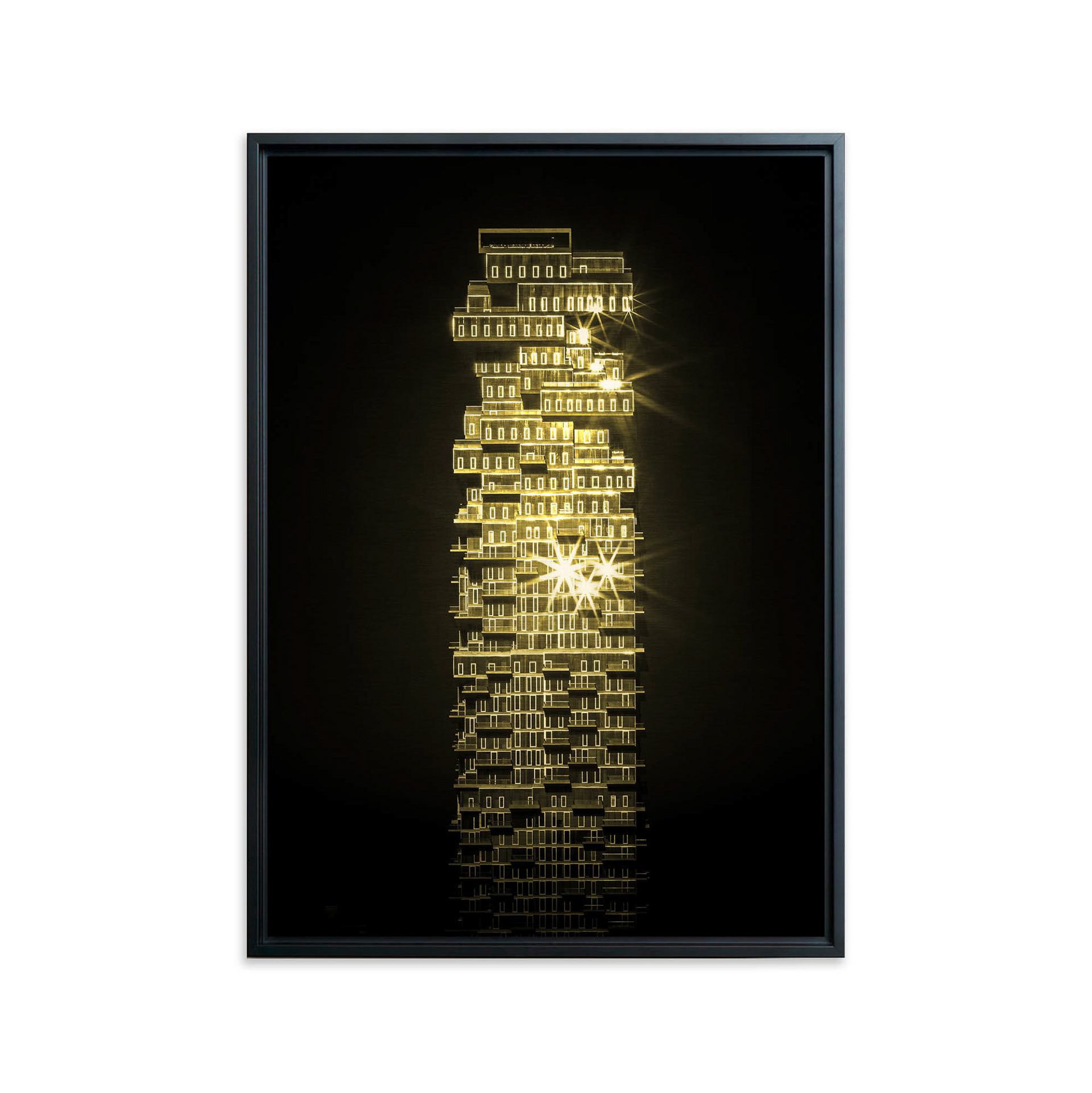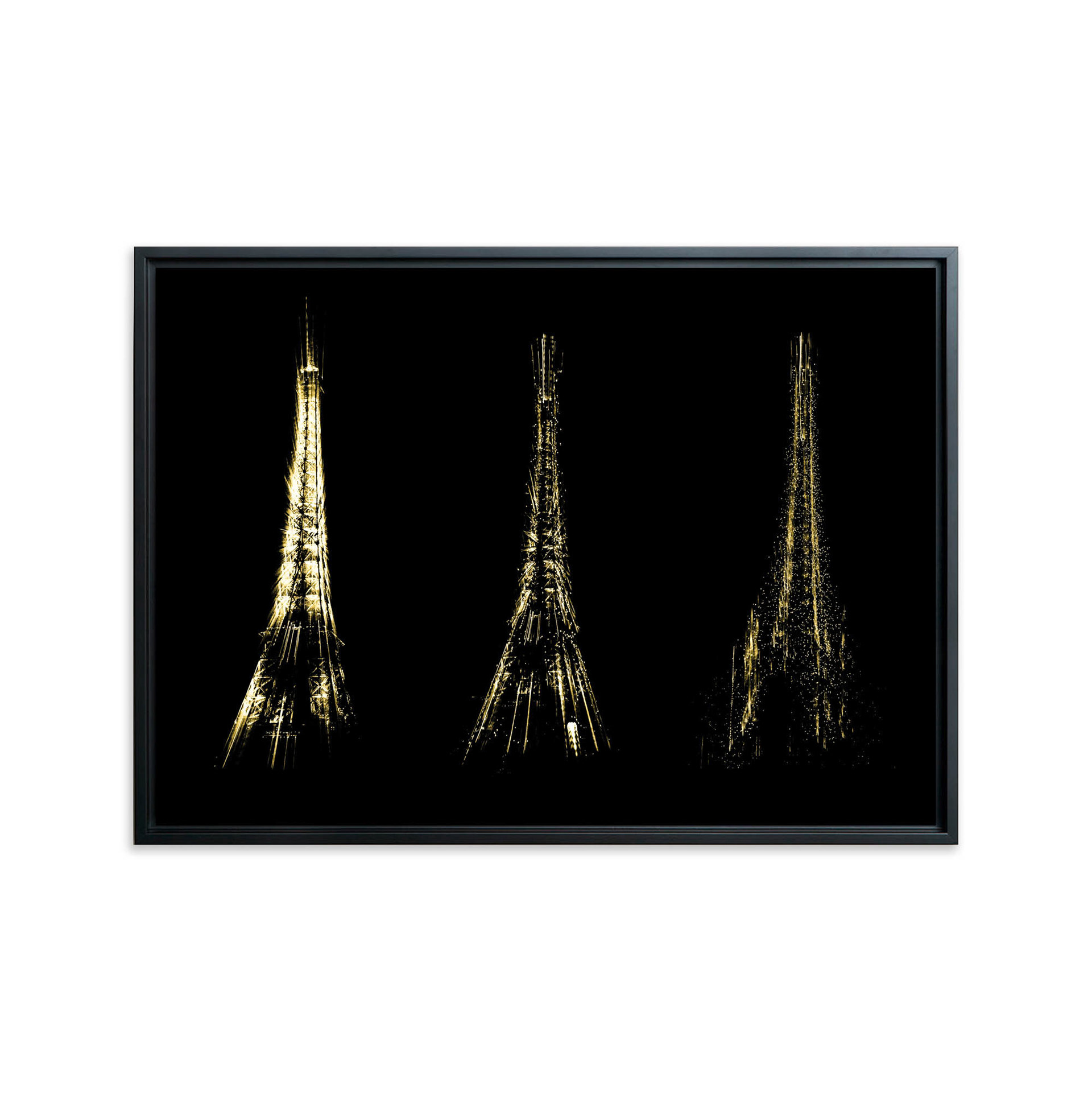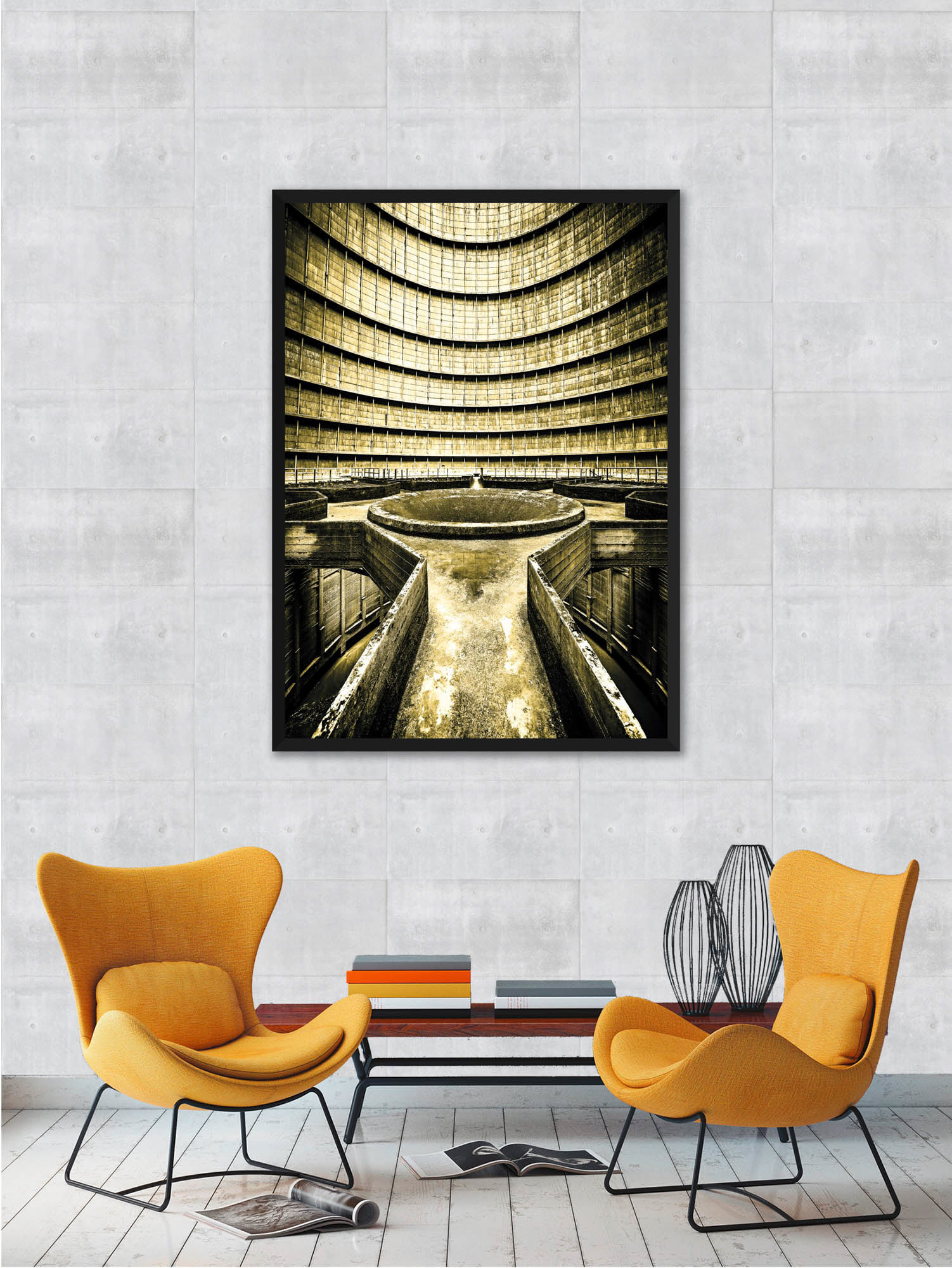 Subjects explored in this corpus are monuments and landscapes in Europe, Africa, Asia and America, where Antoine regularly travels for architectural photography.
The starting point of this adventure was a residency at the
Side Street Studios
in Cape Town, where Antoine was invited in 2015.  There he shared his everyday with renown local and international street artists, while experimenting silkscreen prints on copper. 
Back to Paris, he was willing to find alternatives to traditional Fine Art printing and began exploring new possibilities for photography at the digital age. He strived to convince printers to adapt their techniques to industrial materials (gold, brass and anodized aluminium), which would best serve his vision : Invest the real to favor the fantasy part.

The outcome is the exhibition This is Now, which took place on May 18th and 19th, 2018, in New York.
10 golden hyperobjects were presented for the first time, together with a selection from the Dark Light series.